The 4H sweet potato decorating contest winners have been announced! Miscellaneous category: 1st: Aniston Johnson, Angel, Mrs. Paulk's class 2nd: Riley Baker, Minion, Ward 3rd: James Johns, Irwin County spirit, Hunt People: 1: Laken Smith, Clown, Mier 2. Ayden Powell, Drum Major, Mier 3: Ada Kate Johnson, Lane Frost, Ward Animals: 1: Kylie Clements, Tater Day Smorgasbord, Paulk 2: Landon Haire, Butterfly, Hunt 3. Taylin Williams, Sheep, Mier Congratulations to All Contestants! Visit Irwinelementary.org to see more.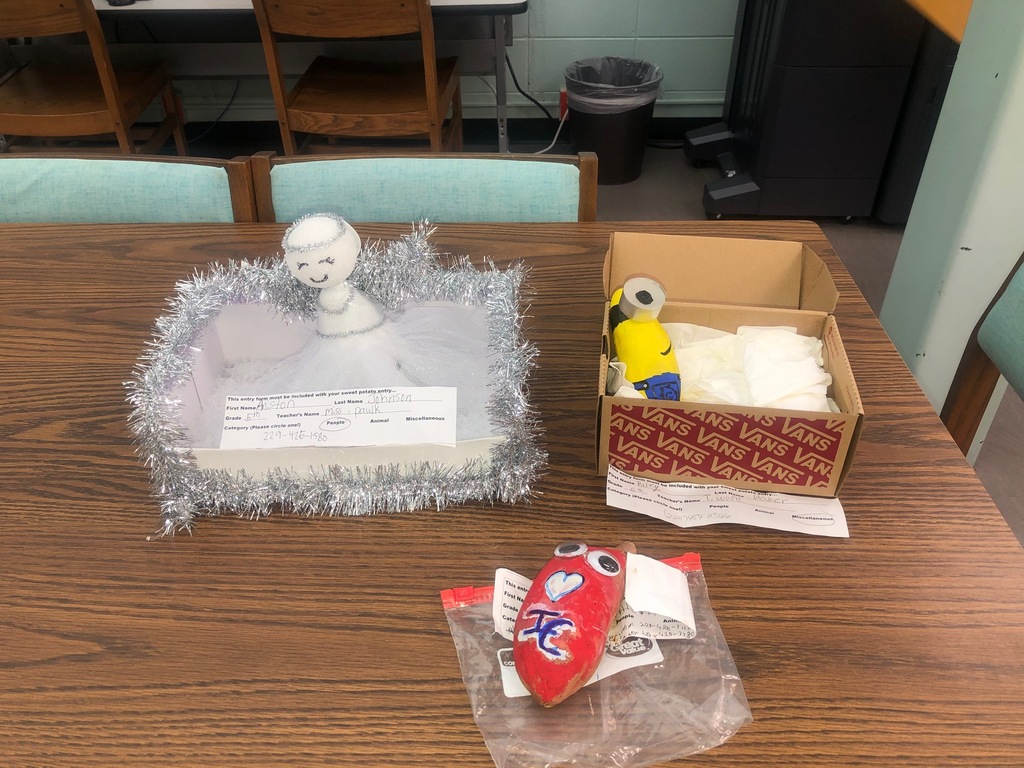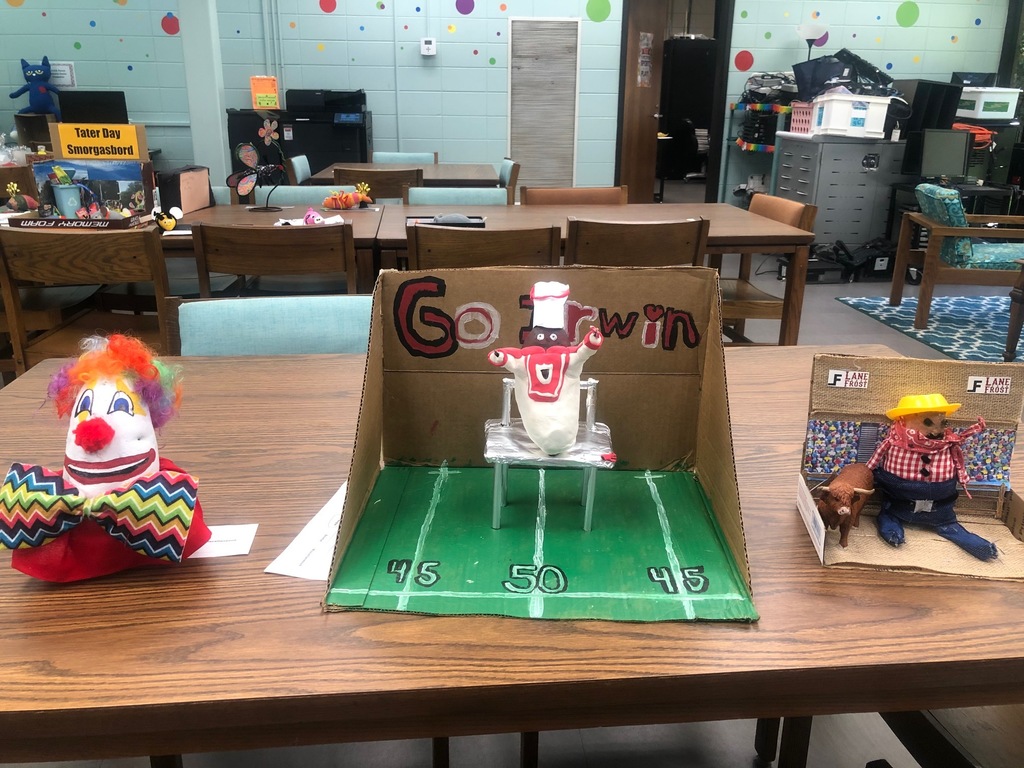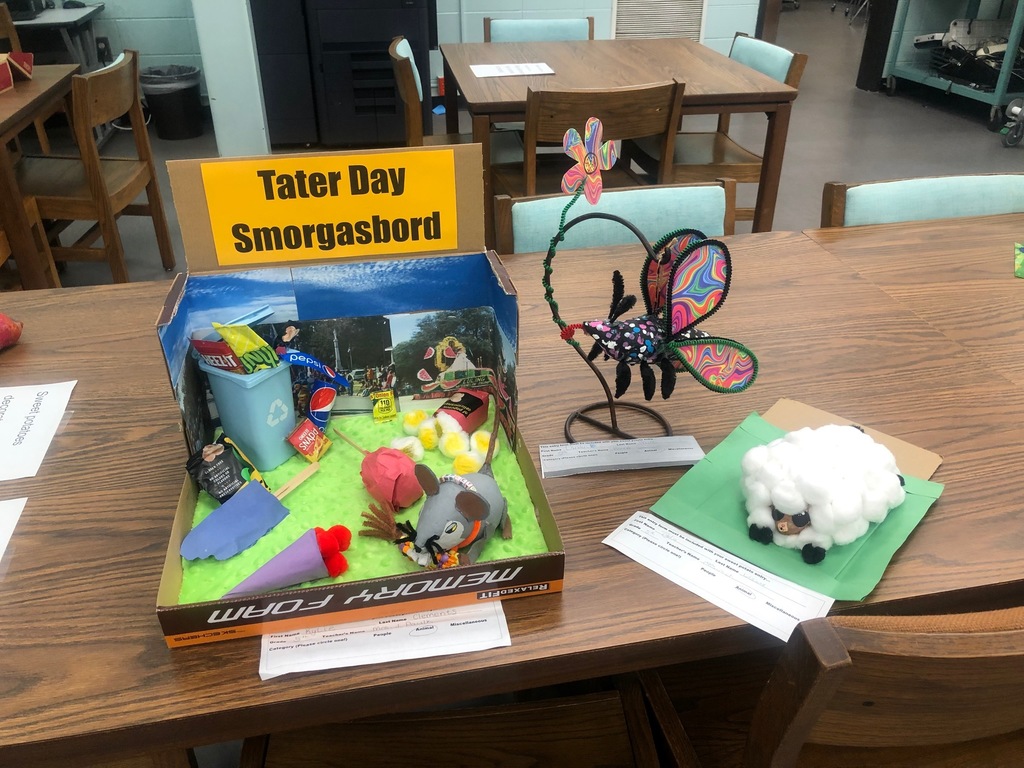 ICES' Read to Win Update as of 10/25/21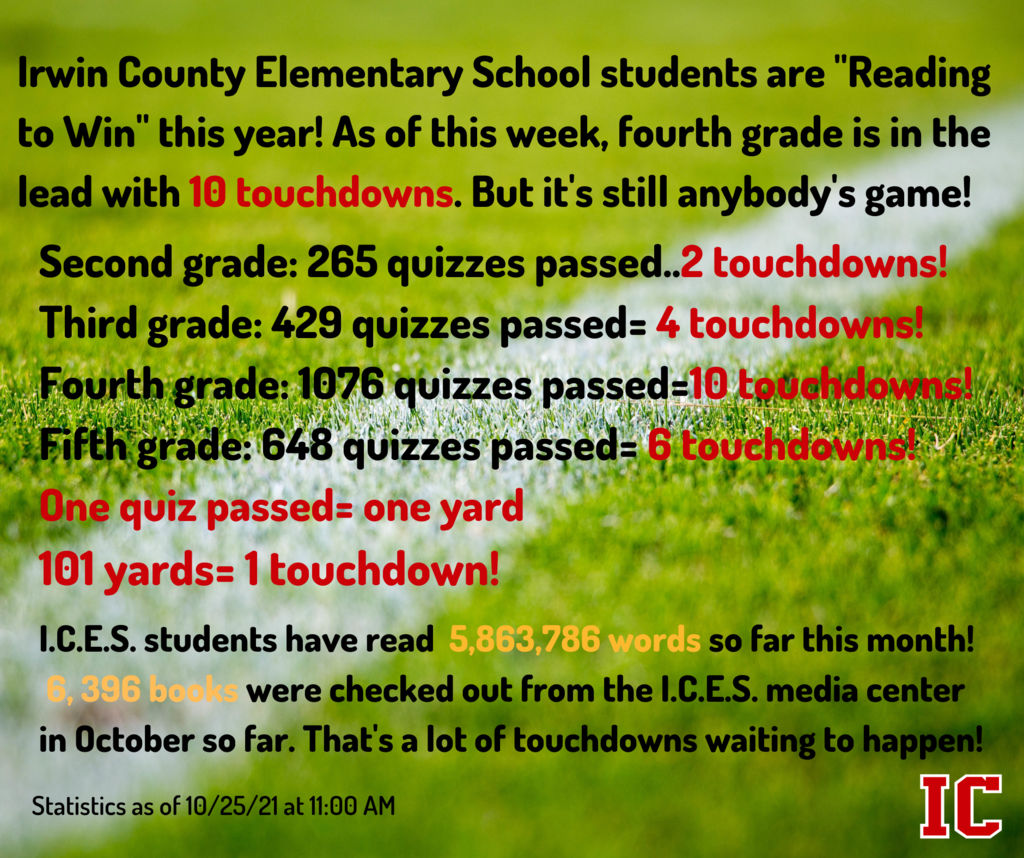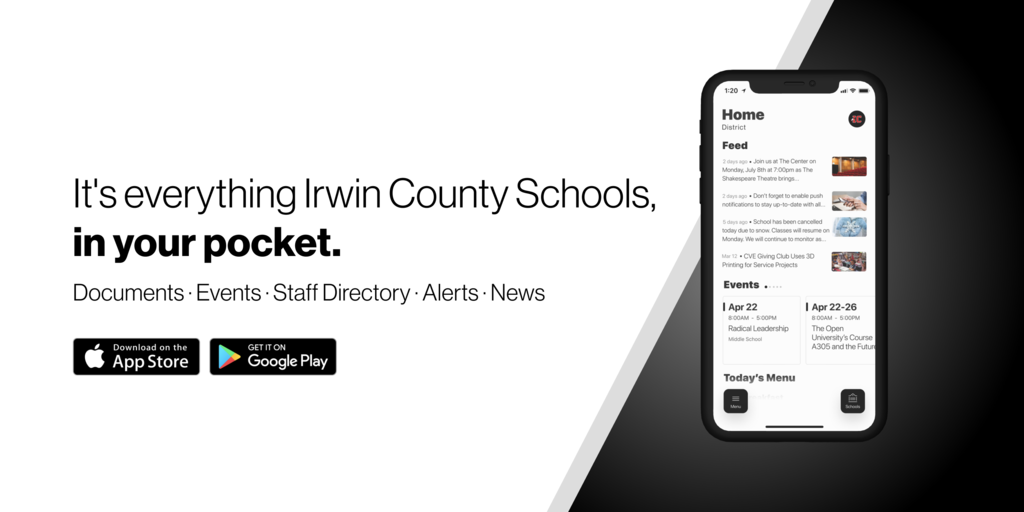 The Irwin County Show Choir is sponsoring our bi-annual Halloween Concert and Trunk-or-Treat!!! This Tuesday, October 26th, the ICHS/ICMS Chorus will perform a Halloween Concert with a special performance by the ICHS Band, as well. Immediately following the concert, there will be a trunk-or-treat in the auditorium parking lot. The cost is $5 for both the concert and trunk-or-treat or $3 just for the concert. There will be face painting, art on display, cotton candy for sale, and a cake walk!!!! All proceeds from the event go to help the Show Choir with any competition costs for this year. Please come out and support your fellow Indians as we present this year's Halloween Spooktacular!!! Oh yeah, costumes are encouraged! :)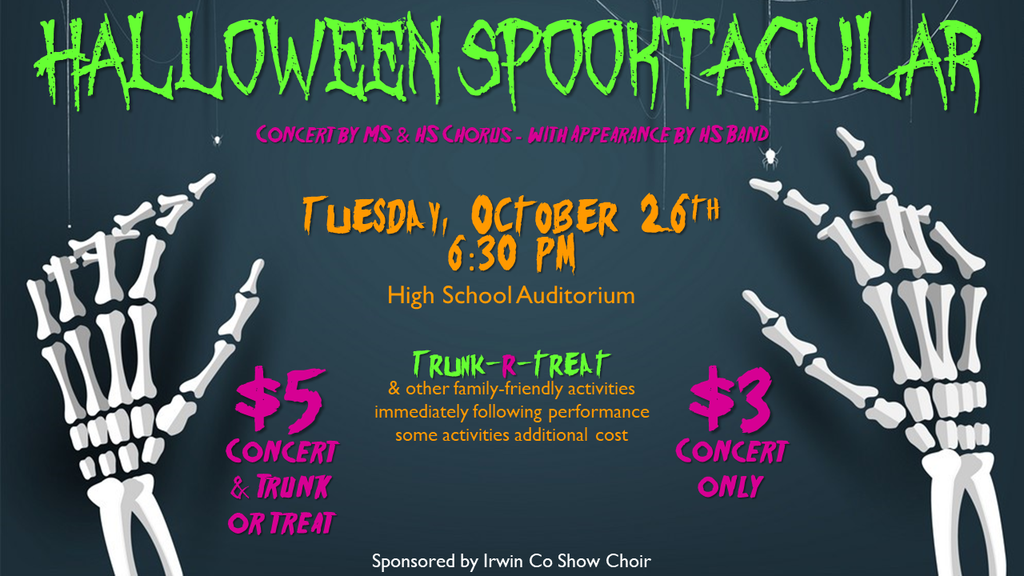 Also... FCCLA is hosting the PINK OUT at the October 29th game. Members will collect money for the Irwin County Cancer Society. We will also have PINK pom poms and bracelets to give out to all donors. We have provided the cheerleaders with PINK footballs to throw to our fans for every touchdown we receive. So wear your PINK and support the Irwin County Indians, FCCLA and Irwin County Cancer Survivors and Fighters!!!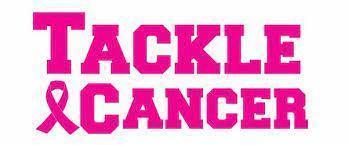 ICSS Appreciates our school's Informational Technologists!!! #weareirwin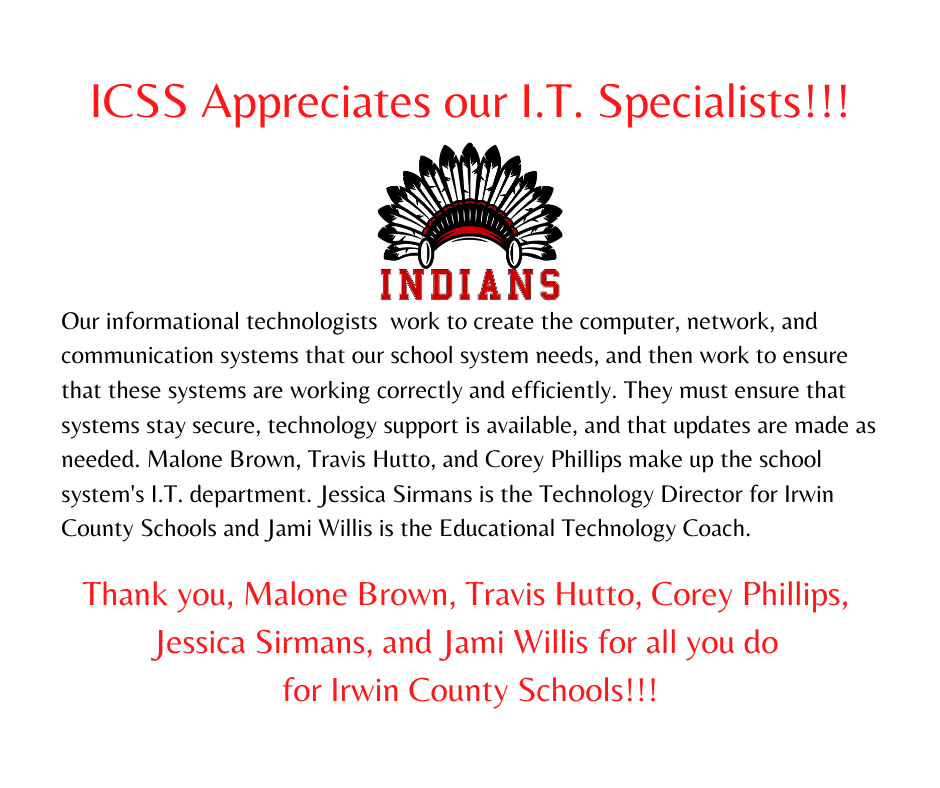 October 18-22, 2021 is School Bus Safety Week! "Be Safe-Know the Danger Zone" Artwork by Huyen Pham of Northbrook Middle School, Atlanta, Georgia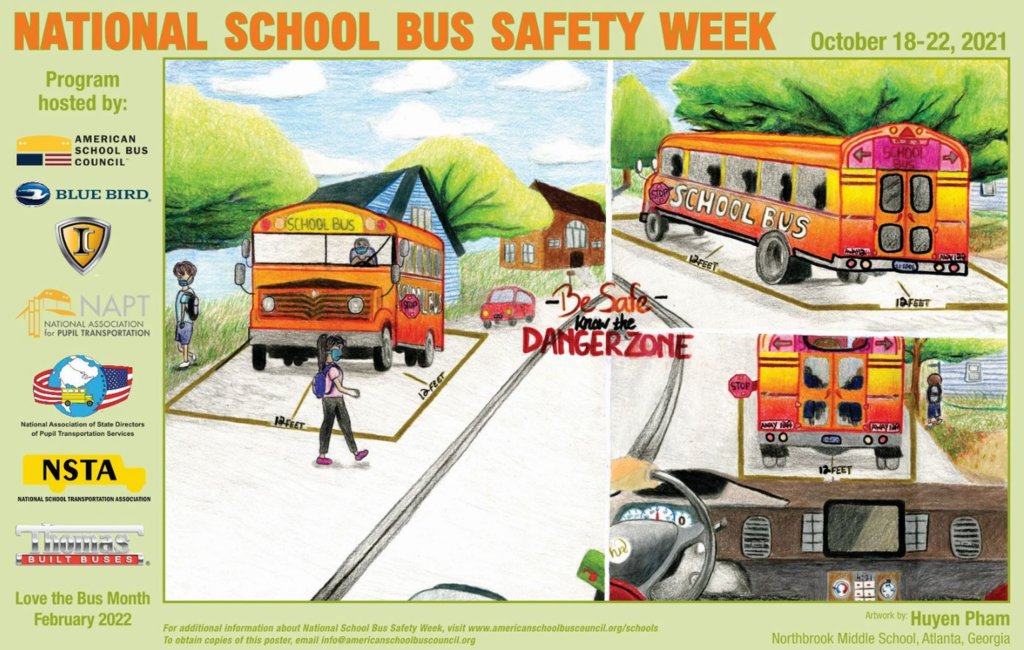 Title I Annual Meeting All parents and stakeholders are invited and encouraged to attend!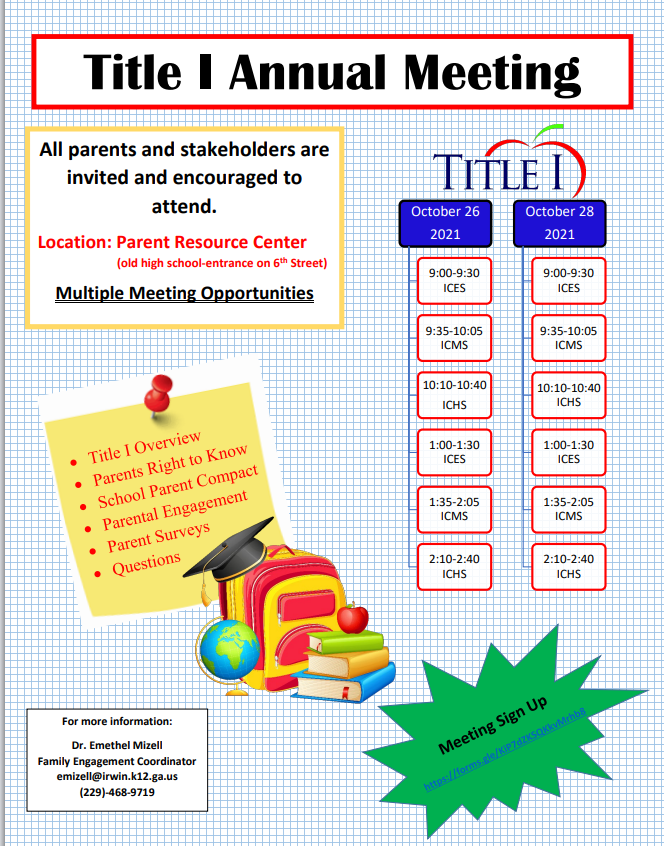 Read 2 Win Update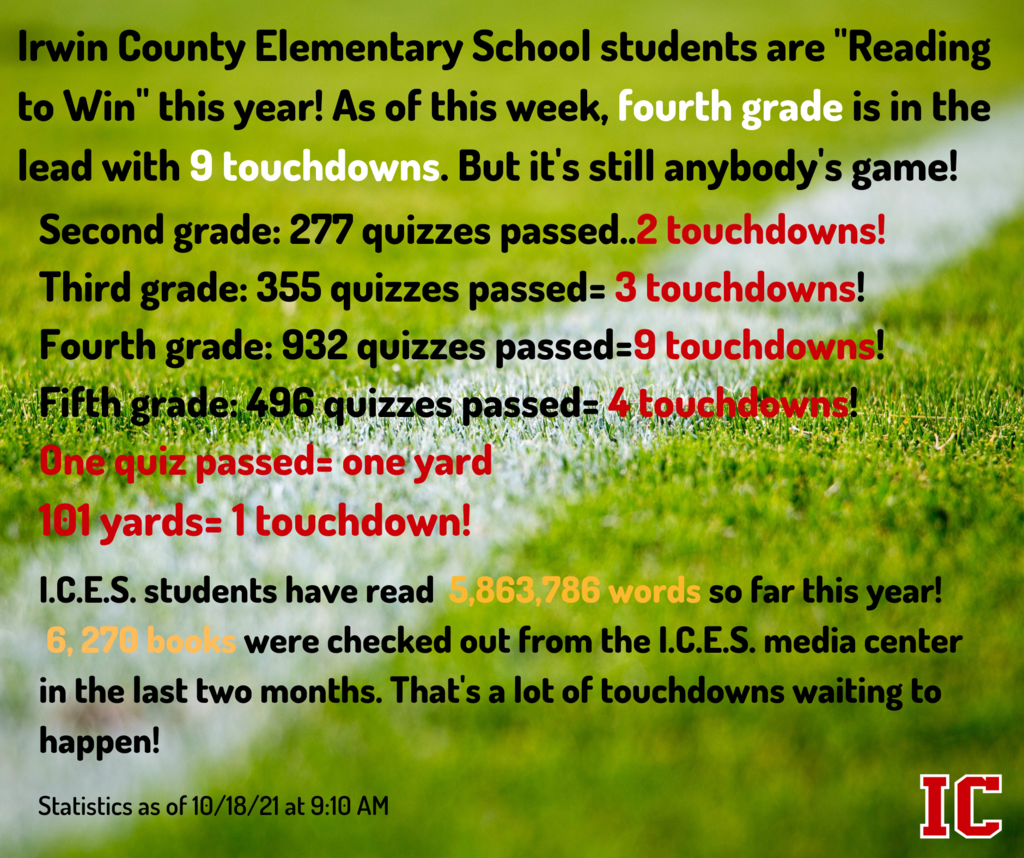 Red Ribbon Week @ ICES Oct 25-29 "Drug Free Looks Like Me!"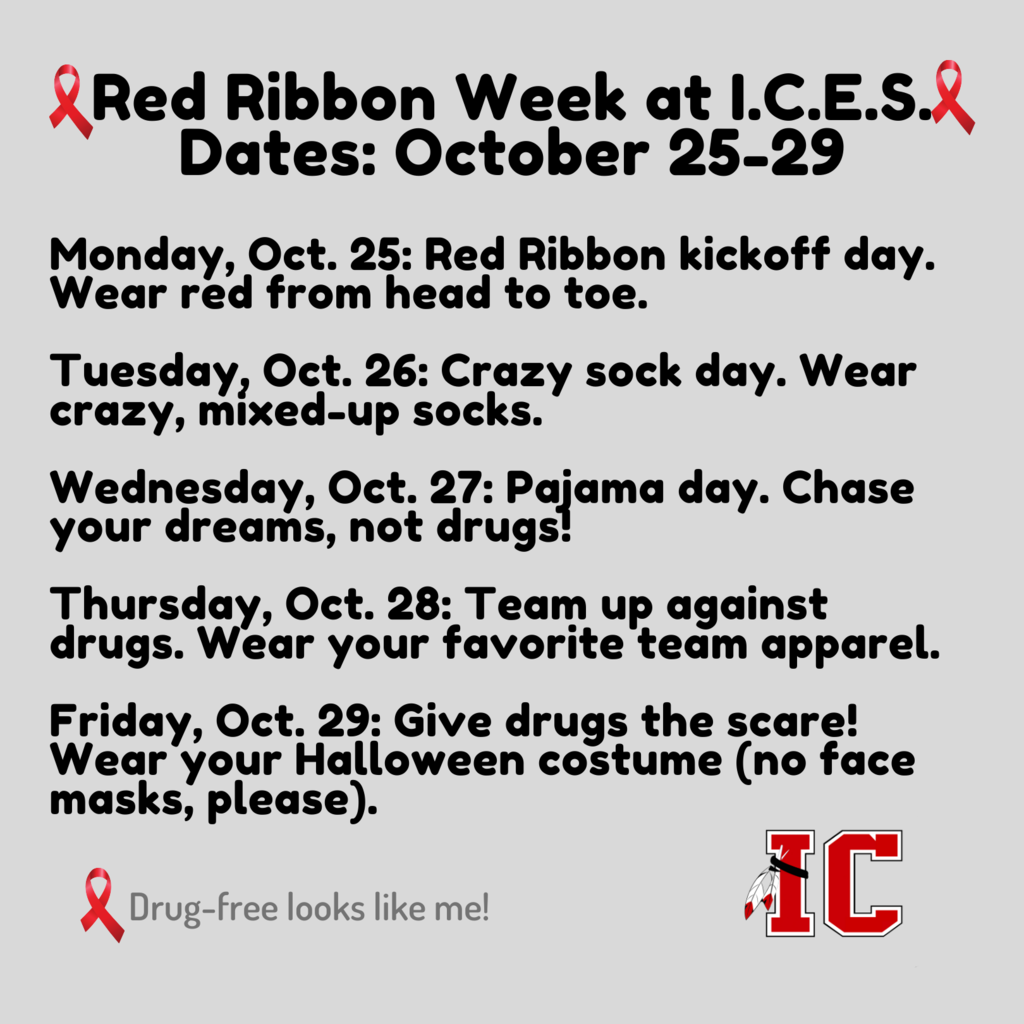 Get a FREE Smart Teermometer!


Tonight's football game against ATCO has been postponed. Irwin will play in Atkinson tomorrow night at 7 pm.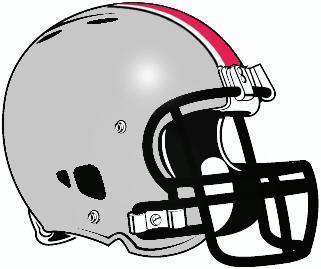 ICES Students are Reading to Win!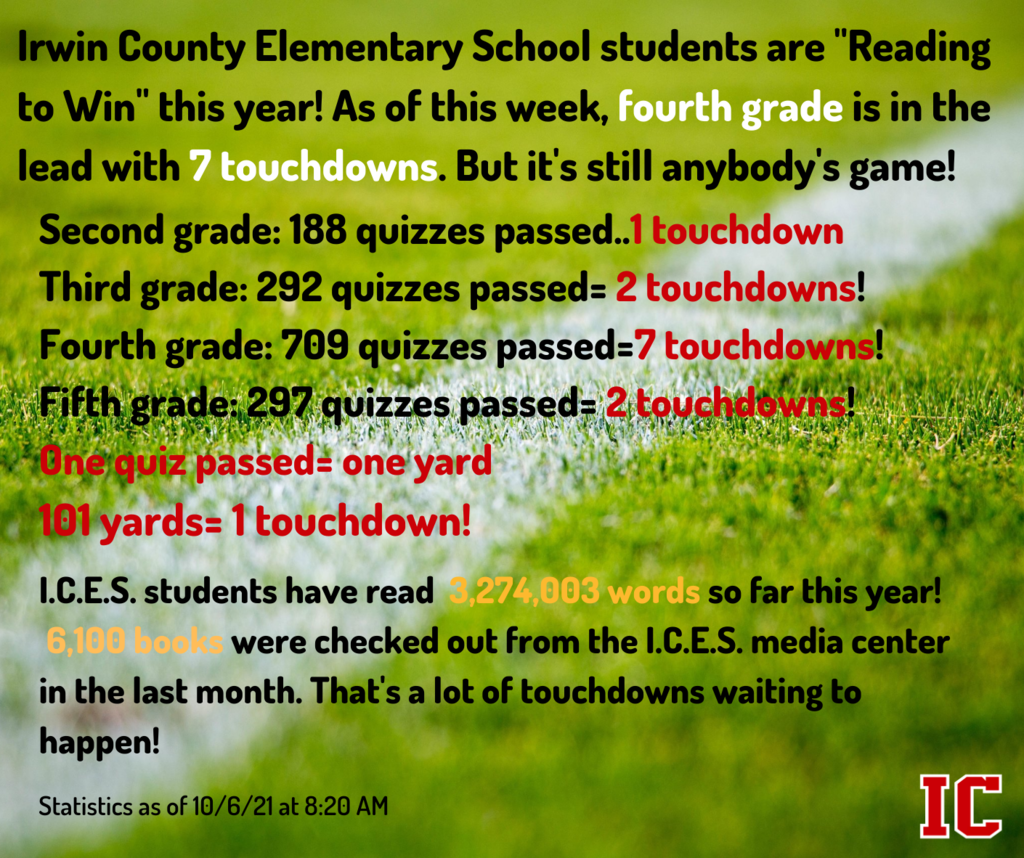 Join the Irwin County Indians tonight in Lanier County For their 2 Region Game of the season! The Indians are 3-2 on the season and 1-0 in Region play. Uses the athletics platform to get live navigation direction to the game.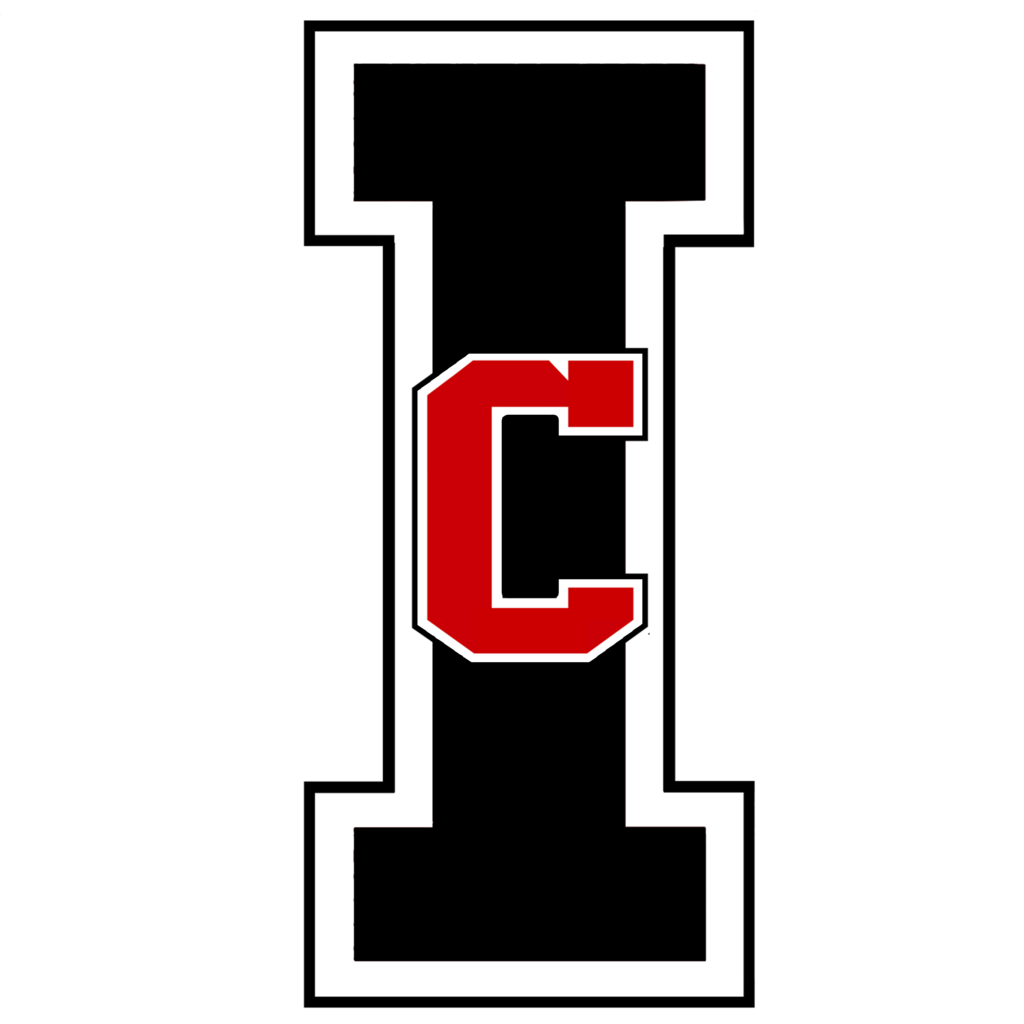 Hello Week 2021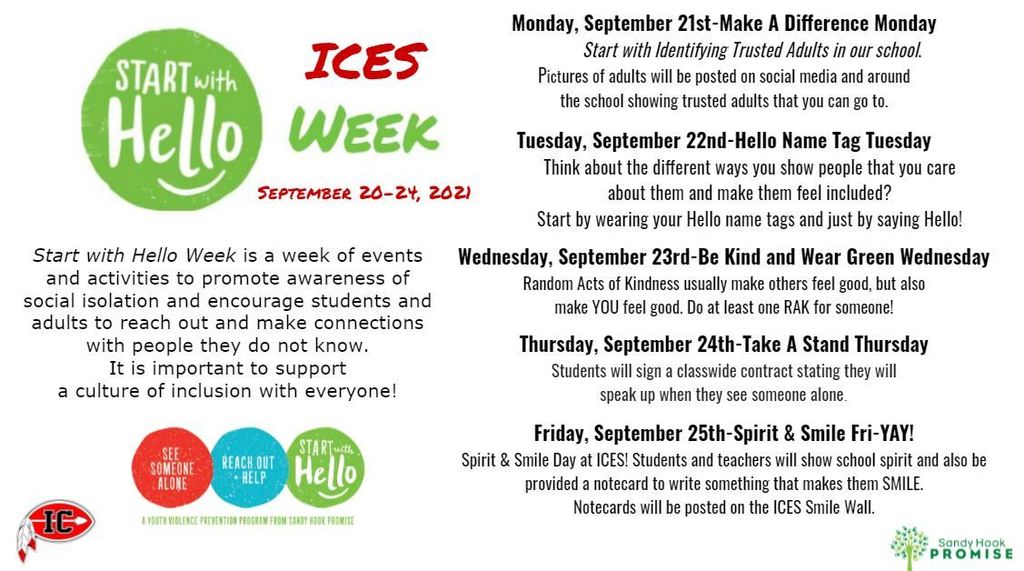 Irwin FCCLA Blood Drive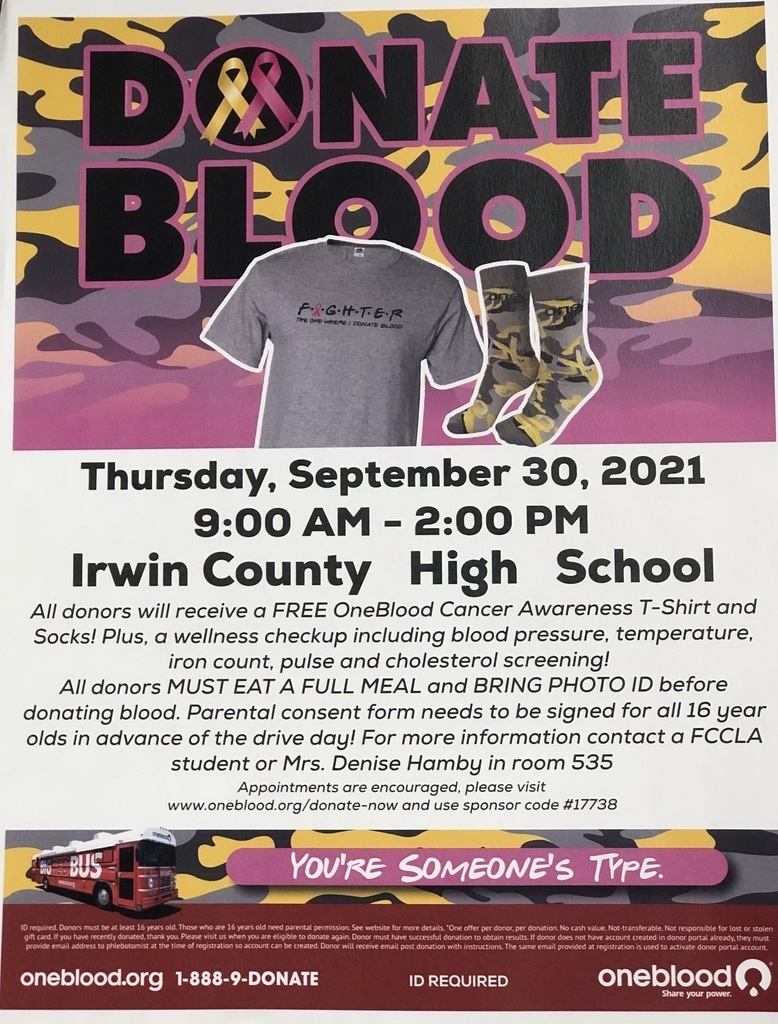 Please use the link below to purchase mobile tickets for all varsity football games (home games) this season. We are encouraging fans to purchase mobile tickets to help with standing in lines and limiting contact for fans and staff.
https://gofan.co/app/school/GA13728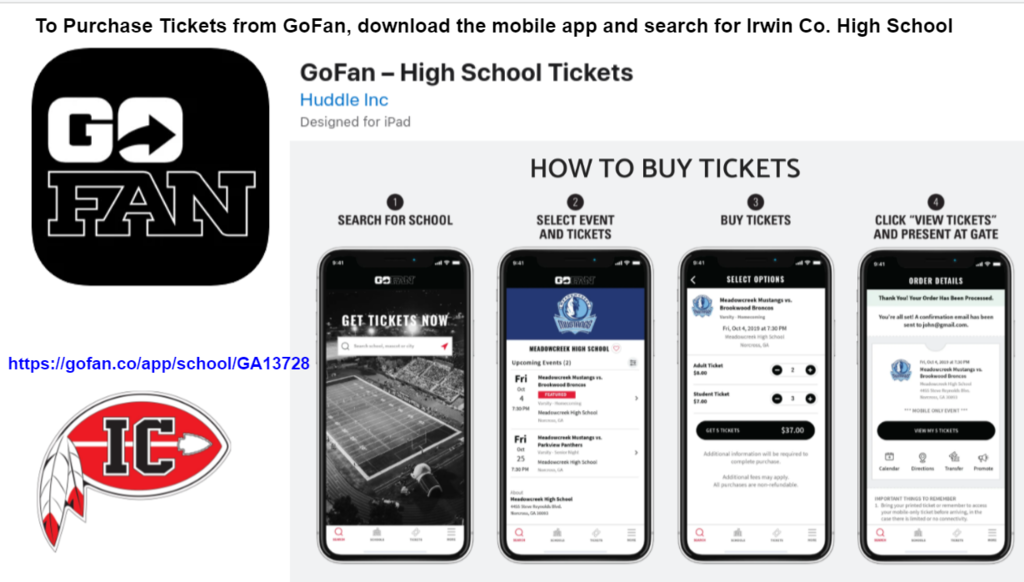 50 Seniors received their Class Rings today. Some are traditional and some have a new look. They really look good. So look at ring fingers when you see them out and about.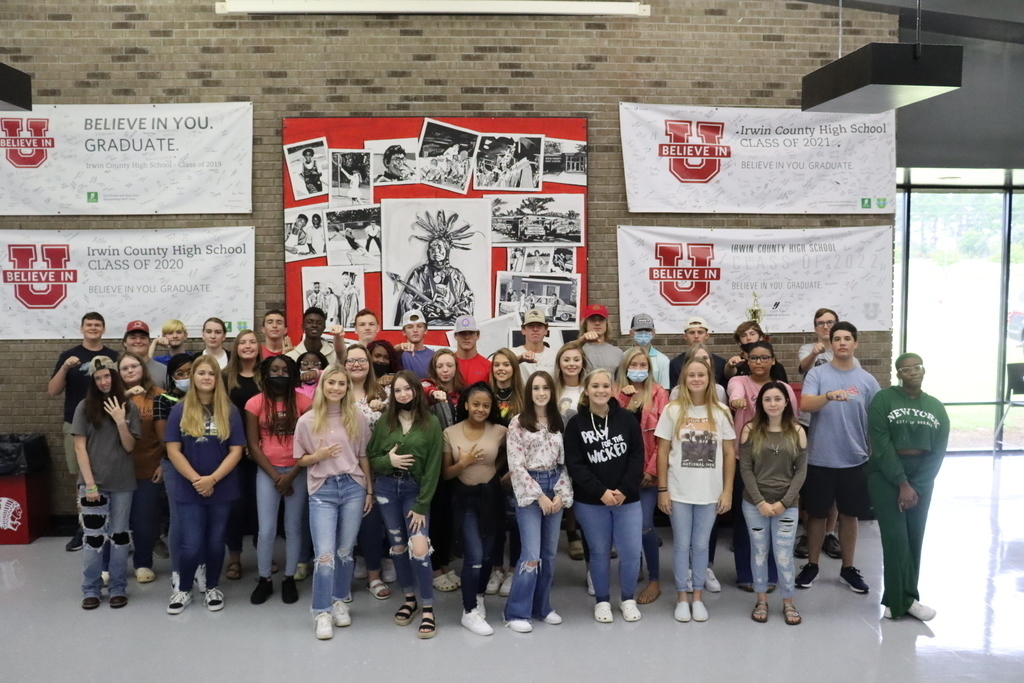 This morning our 150 strong Freshmen Class, The Class of 2025, signed their pledge to graduate in the class of 2025. "As a student, I pledge to believe in myself, do the work it takes to graduate with my class and seek help whenever I need it."